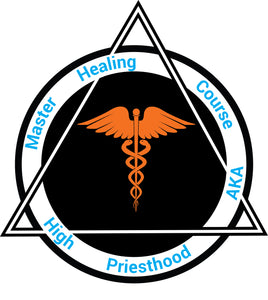 Metaphysical Arts and Healing Sciences, Master's Degree, Full payment Registration fee
Regular price $350.00 Sale
Course Overview:

The Master Healing Course takes you on a journey which teaches you many aspects of human spiritual development throughout time and all over the world. You are introduced to significant spiritual teachings such as: Ancient languges, Astrology, divination, astro projection, advanced meditations, laying-on-of-hands healing, Chakra tuning, projection of psychic energy,  Healing at a Distance, development of your aura, how to cleanse a person's aura field, healing chronic diseases with herbs, healing the emotions, and more. 

Details

The methods of healing that you will be learning in this course will teach you very powerful techniques using your internal psychic energy and power. The true Healer uses their psychic sight to decide what is wrong with the patient. When they are sure of the cause of the ailment, they then activate one or more of their own chakra energy centers. Then while breathing correctly, they project the correct color or combinations of color to the needed area on the patient's body. This is the true method of laying on of hands. Very few really know how to correctly do this technique. The wise men have known for many Millenniums that sickness begins in person's astral body, the energy field that surrounds the physical body. This energy field is made up of what different cultures call Ra, Lifeforce, Chi, Ki, Ase, Agangu, etc. You will receive a Chakra tuning CD, and a series of 16 Master texts with this course. After completion of the final exam,  you will be awarded a Master's Degree in the Healing Arts and Sciences from the University of Metaphysical Arts and Sciences.
Master Healing Course Program Tuition Options without a Scholarship:
1. Prepay Full Amount = $500.00
2. Payment Plan = $300 down plus $250 per month for 60 days.  Total tuition $550.
ENROLL TODAY!
CREDIT CARD PAYMENT:
Your transactions are 100 percent secure through https (secure sockets layer) and PCI compliant. We accept credit, debit cards through Paypal.